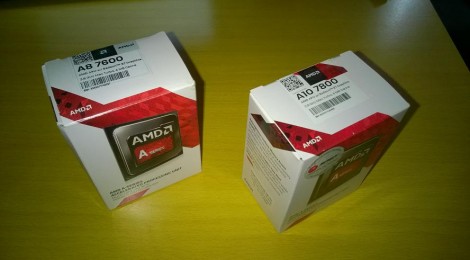 AMD A10-7800 and A8-7600 Review
SuperPi and Cinebench
We start from the CPU test in SuperPi. SuperPi is an ancient Pi calculators without using any modern instructions. It stresses on interger and x87 floating resources as well as memory latency.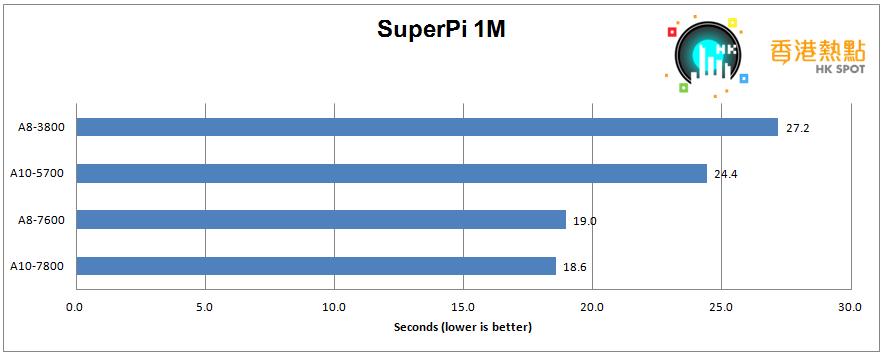 Both A10-7800 and A8-7600 offered more than 20% improvement over the older A10-5700 and A8-3800. The difference was consistent for 1M and 8M. Since the benchmark is a single-threaded benchmark, the difference between A10-7800 and A8-7600 was minimal (with turbo frequency of 3.9GHz and 3.8GHz respectively).
Cinebench R15 renders a scene with the use of SSE instructions. It loves threads and IPC.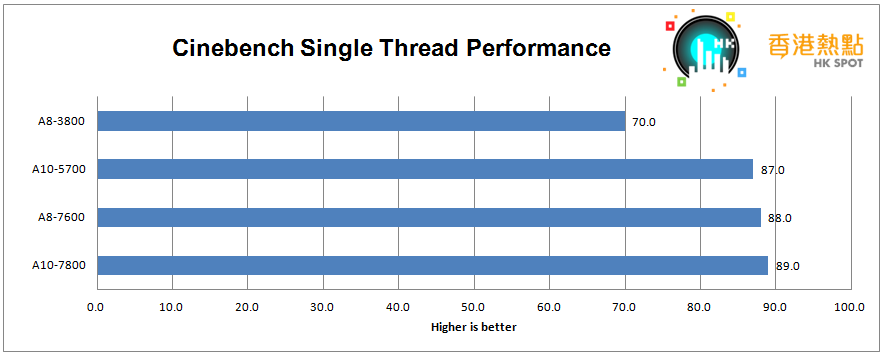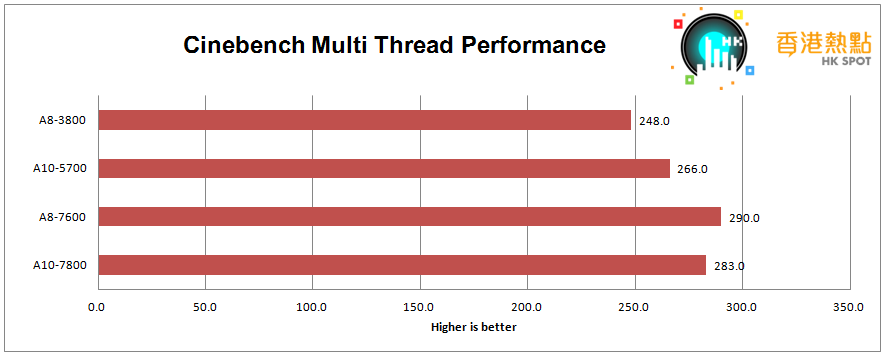 Both A10-7800 and A8-7600 offered little improvement over A10-5700 in single-threaded mode, probably due to lower clockspeeds. When all cores were used, however, the thermal throttling of A10-5700 was evident. A8-7600 led A10-7800, probably due to more aggressive turbo.