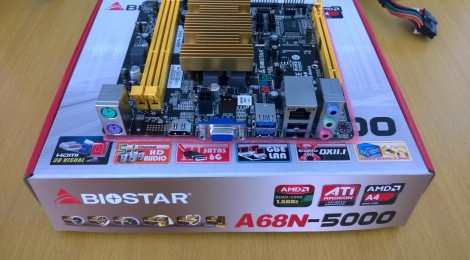 Some Low-Power Platforms Tested
Other Performance
Now we test the other performances of the platforms.




Speaking to GPU performance, Celeron J1900 was no match to the AMD platforms when the platforms were in single-channel mode. Athlon 5350 was faster due to higher graphics frequency and higher memory bandwidth.



For 4K read and write on Plextor M3, Celeron J1900 was superior than A4-5000, but lagged behind Athlon 5350. The reason for the difference between A4-5000 and Athlono 5350 was unknown.



For large file transfers, Celeron J1900 was limited by its older SATA generation 2 controller. Both A4-5000 and Athlon 5350 were significantly faster in reading large files.